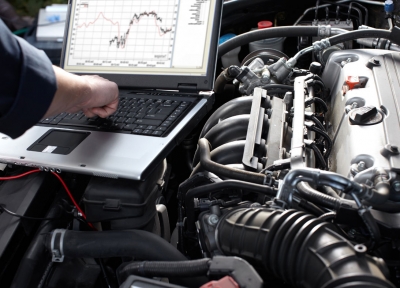 Warranty Disclosure
Any person accessing this site agrees to the following:
Thank you for visiting www.eastsideautowi.com (this "Site").
Before using this Site, please read the following Terms and Conditions (the "Terms") regarding your use of the Site. If you agree with the Terms, you may continue viewing this web site. If you do not agree with the Terms of Use, you may not continue use of this Site.
This Site is provided as a service to visitors of the Site and we reserve the right to change, modify or delete provisions of these Terms at any time. In such event, new Terms will appear in this location on this Site.
The contents of this Site are the copyrighted property of East Side Automotive, LLC. You may not use any any pictures, images, graphic, data, information, visible or non-visible (such as meta tags, keywords, descriptions or any other "hidden text") without our express written consent.
You cannot use this Site or information from this Site for any unlawful purpose. In addition, you cannot reproduce, republish, upload, post, transmit, distribute or publicly display material from this Site without prior written permission from East Side Automotive, LLC.
In posting comments or sending messages to this Site, you may not use language that is threatening, abusive, vulgar, discourteous or criminal. Users also may not post or transmit information or materials that would violate rights of any third party or which contains a virus or other harmful component. We are not responsible for material submitted to this Site or posted in chat areas, forums, or electronic mail listings by users of this Site. We reserve the right to remove or edit messages or material submitted by you and any other user.
By communicating with us, you grant us permission to use any information, suggestions, ideas, drawings or concepts communicated for any purpose we choose, commercial, public or otherwise without compensation whatsoever.
The materials in this site are provided "AS IS" and WITHOUT WARRANTY OF ANY KIND, EITHER EXPRESSED OR IMPLIED, INCLUDING, BUT NOT LIMITED TO, THE IMPLIED WARRANTIES OF MERCHANTABILITY, FITNESS FOR A PARTICULAR PURPOSE, OR NON-INFRINGEMENT. We do not warrant or represent that the information is accurate or reliable or that the site will be free of errors or viruses.
NEITHER WE NOR ANY OTHER PARTY INVOLVED IN CREATING, PRODUCING, HOSTING OR DELIVERING THIS SITE IS OR WILL BE LIABLE FOR ANY DIRECT, INCIDENTAL, CONSEQUENTIAL, OR PUNITIVE DAMAGES RELATING TO YOUR ACCESS TO, OR USE OF, OR INABILITY TO USE THIS SITE OR ITS CONTENT, FUNCTIONS, OR MATERIALS.
You agree that your sole remedy for any damages, claims, costs or expenses arising out of your use of this Site is to discontinue use of this Site.
The laws of the State of Wisconsin (without giving effect to conflict of law provisions) shall govern these terms and conditions. This is the complete agreement between you and East Side Automotive, LLC regarding your use of this Site. You agree that any cause of action arising out of your use of this Site must be commenced within one year after the claim or cause of action arises and that the state and federal courts located in Rhinelander, Wisconsin will have exclusive jurisdiction with respect to any such claim or cause of action. If a court of competent jurisdiction holds these terms and conditions or any part of them to be invalid, then that part shall be enforced to the maximum extent possible and the remainder of these terms and conditions will remain in full force and effect.
All content and images © 2016 East Side Automotive, LLC.
PRIVACY POLICY
Any person accessing this site agrees to the following:
Information Collected
The information we collect on this Site generally falls into the following two categories: Personally Identifiable Information and Non-Personally Identifiable Information.
Personally Identifiable Information: This refers to information that lets us know the specifics of who you are. The Personally Identifiable Information we collect when you use this Site may include your name, mailing address, phone number, and e-mail address. We request Personally Identifiable Information when you wish to correspond with us. It will be clear when you are on a part of our Site that requires personal information, because we will ask you for it.
Non-Personally Identifiable Information: This refers to information that does not by itself identify a specific individual. The non-personally identifiable data we collect when you visit our Site may include the Uniform Resource Locator ("URL") of the Web site that you came from before visiting our Site, which pages you visit on this Site, which URL you next go to, which browser you used to come to this Site, your Internet Protocol ("IP") address, and any search terms entered on our Site. This Statement also contains more information about how we use cookies and other technology to collect this data.
How We Use Your Information
We use your Personally Identifiable Information to provide you the information requested. We use Non-Personally Identifiable Information on an aggregated basis to analyze customer behavior to help us understand how visitors use this Site and to measure interest in the various pages. We use this information to improve the content of this Site, to make this Site easier to use, and to customize this Site.
Sharing Information With Third Parties
We do not trade, sell or rent to others the Personally Identifiable Information we collect online. Unless we have your permission, we will share the Personally Identifiable Information you provide online only with other affiliated entities and/or businesses that provide services to us and only for the purposes described herein.
From time to time, we may be required to provide Personally Identifiable Information in response to a court order, subpoena, or government investigation. We also reserve the right to report to law enforcement agencies any activities that we in good faith believe to be unlawful. We may release certain Personally Identifiable Information when we believe that such release is reasonably necessary to enforce or apply our Terms of Use or to protect the rights, property, and safety of others and ourselves.
Use of Cookies on the Site
A "cookie" is a small data file transferred by a Web site to your computer's hard drive. We send cookies when you access this Site, respond to online queries, or request information. Accepting the cookies used on this Site does not give us access to your Personally Identifiable Information, but we can use the cookies to identify your computer. The aggregate information collected permits us to analyze traffic patterns on this Site. This can enable us over time to provide you with a better experience on this Site by improving the content and making it easier to use. For example, cookies can keep track of what you have selected to purchase as you continue to shop and allow you to enter your password only once on pages where a logon is required.
Most browsers automatically accept cookies, but you can usually refuse cookies, or selectively accept certain cookies, by adjusting the preferences in your browser. If you turn off cookies, though, there may be some features of this Site that will not be available to you and some Web pages may not display properly.
Third-Party Sites
This Site may contain links to other web sites. We are not responsible for the content or privacy practices of any third-party sites linked to this Site (the "Linked Sites"). The Linked Sites are for your convenience only and you access them at your own risk. We are not responsible for the availability of any Linked Site and not responsible for any content, products or other materials on or available through the Linked Sites.
Modifications to Privacy Policy
We reserve the right to modify this privacy policy at any time, which modifications will be promptly reflected in this Privacy Policy on our Site.